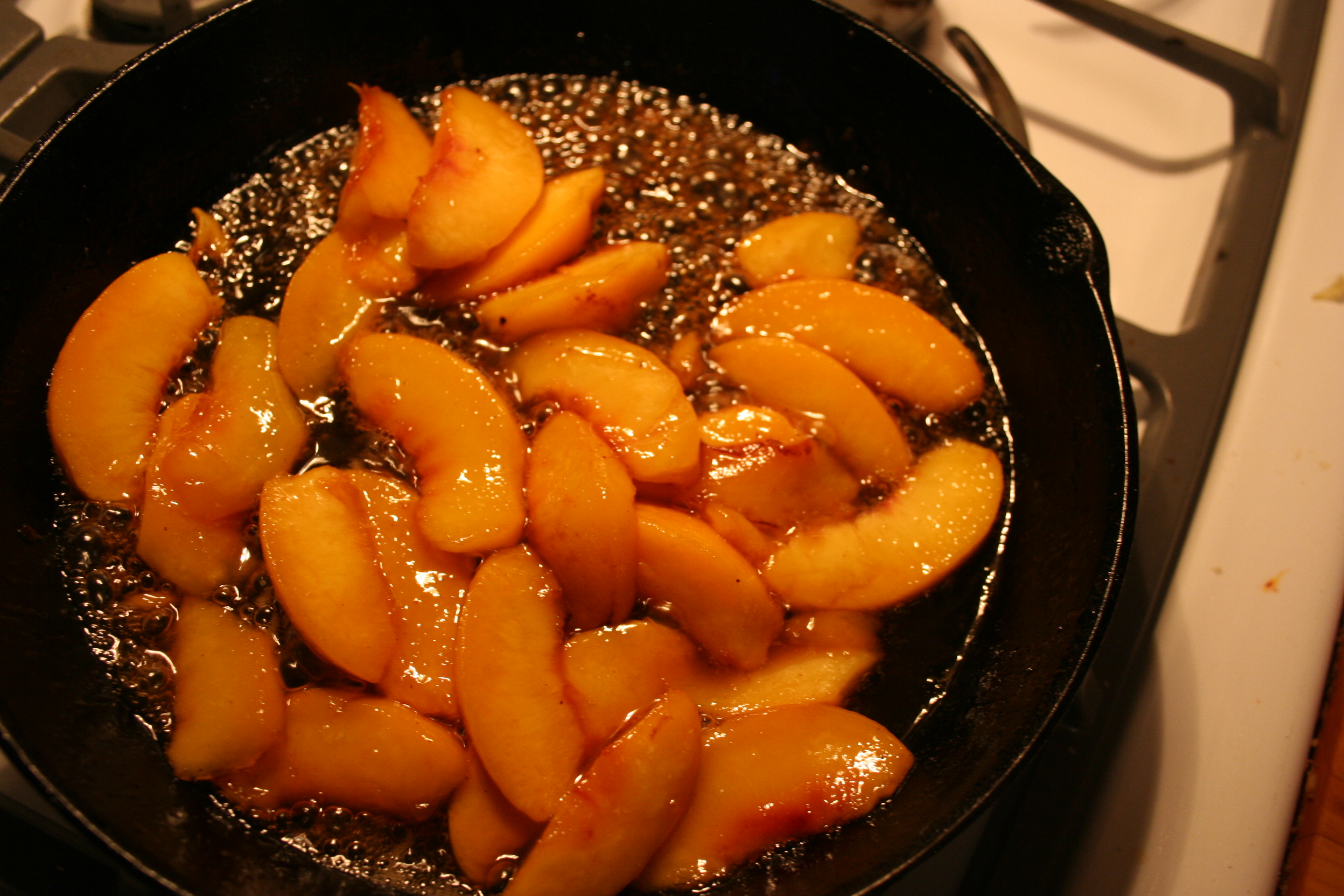 Don't miss the opportunity to try this super simple, yet elegant dessert! So easy to do for one or two or a crowd! Just cut one peach for every person and adjust the sugar, butter and brandy quantities accordingly. You will still be thinking about how delicious they were the next day!
Brandied Peaches
2 peaches, peeled and sliced*
1 Tbsp butter
1 1/2 Tbsp brown sugar
1 tsp brandy (I think you could use 1/2 tsp vanilla if you do not have brandy)
Melt butter in a frying pan over medium heat and add sliced peaches and cook for several minutes until warm.
Add brown sugar and continue cooking until most of the liquid is evaporated and sugar syrup is thick.
Remove from heat, stir in brandy and serve over vanilla ice cream. ENJOY! There are not many things I do not think are improved by a dollop of whipped cream but this stands alone and the only reason I would top with cream would be for appearance or to use some leftover.
*fresh are delightful but do not be afraid to try frozen or canned in the off season!